CALL US AT:

OFF AIR : 1-868-628-4955 (Front Desk)

ON AIR : 1-868-622-3937 (Live On Air )
Top News
New York explosion at Manhattan bus terminal
New York City Police say a man is being held after an explosion at Manhattan's busiest bus terminal.
December 11th, 2017
Another suspect held in 5 million dollar airport heist
Another suspect in the 5 million dollar airport robbery is detained by police.
December 11th, 2017
Robbery at a gas station in Valsayn….one man hospitalised
A robbery at a gas station in Valsayn leaves one man hospitalised.
December 11th, 2017
Regional News
Barbados Minister: EU tax haven blacklist will have serious implications
The blacklisting of Barbados by the European Union could have serious implications for the island's economy, International Business Minister...
December 8th, 2017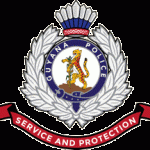 2 Detectives charged with stealing $500k from gold miner
Two Detective Constables attached to the Bartica Police Station are charged and taken before Chief Magistrate Ann McLennan in...
December 8th, 2017