CALL US AT:

OFF AIR : 1-868-628-4955 (Front Desk)

ON AIR : 1-868-622-3937 (Live On Air )
Top News
New Petrotrin chairman says the company needs to be reinvented
New Petrotrin chairman Wilfred Espinet says the company needs to be reinvented and its cost structure needs to be addressed.
September 20th, 2017
6 dead following Hurricane Maria
6 people are dead following hurricane Maria.
September 20th, 2017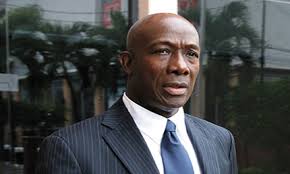 PM to appear before JSC on ferry system today
Prime Minister Dr. Keith Rowley is scheduled to appear before Joint Select Committee on the ferry system this afternoon.
September 18th, 2017
International News
Russia's Putin orders 755 US diplomatic staff to be cut
Russian President Vladimir Putin has announced that 755 staff must leave US diplomatic missions, in retaliation for new US sanctions against Moscow.
July 31st, 2017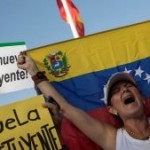 Opposition in Venezuela refuses to recognise election calling it a sham
Electoral officials in Venezuela say turnout in the controversial election for a constituent assembly was 41.5%, a figure disputed by the opposition.
July 31st, 2017
Florida shooting: 'Multiple fatalities' in Orlando
Police in Florida say there have been "multiple fatalities" in a shooting at an Orlando industrial estate.
June 5th, 2017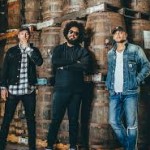 Trinidadian born Chris Leacock aka Jillionaire is Barcardi's new Minister of Rum
Bacardi has appointed Major Lazer member and Trinidadian born Chis Leacock, best known to music fans as Jillionaire, the Minister of Rum. 
June 2nd, 2017
US growth rate revised up to 1.2%
The US economy grew at a faster pace than initially thought in the first three months of the year.
May 26th, 2017
Tillerson: US takes full responsibility for UK investigation leaks
US Secretary of State Rex Tillerson said the US government took full responsibility for intelligence leaks from the investigation into Monday's deadly terror attack  in Manchester. This as he...
May 26th, 2017
28 Coptic Christians killed in gun attack in central Egypt
Gunmen have attacked a bus carrying Coptic Christians in central Egypt, killing at least 28 people and wounding 25 others.
May 26th, 2017
Zimbabwe hunter 'crushed to death by shot elephant'
A professional big-game hunter was crushed to death by an elephant that had been shot, according to reports in South Africa.
May 22nd, 2017
Donald Trump arrives in Israel amid tight security
US President Donald Trump has arrived in Israel as he continues his first foreign trip.
May 22nd, 2017
Brazil's stock market plunges after corruption claims
Brazil's Bovespa stock market was briefly halted as investors reacted to corruption allegations against Brazilian President Michel Temer.
May 19th, 2017