CALL US AT:

OFF AIR : 1-868-628-4955 (Front Desk)

ON AIR : 1-868-622-3937 (Live On Air )
Top News
Vasant Bharath slams his party's MPs for their rejection of Anti Gang Clause
One grouping of the United National Congress is against the position taken by its own MPs. Vasant Bharath, who leads the Unity Is Strength...
November 23rd, 2020
Opposition MPs insisting no harm was done by Anti-Gang Bill rejection
Opposition Members of Parliament are insisting they did no harm by rejecting the government's bid in the parliament to extend the life of the...
November 23rd, 2020
A man is shot dead at a bar in Morvant. He has been identified as Rodney Victor and was also known as "Dado". Reports...
November 23rd, 2020
International News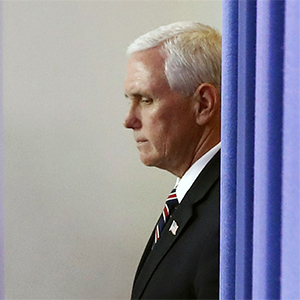 Coronavirus Task Force offers dire warnings
Doctors on the White House Coronavirus Task Force stress to Vice President Mike Pence that the coronavirus pandemic situation is dire and only getting worse. The doctors fear the US could...
November 18th, 2020
From Monday Chicago residents advised to stay at home
Beginning on Monday, all residents of Chicago have been advised to stay at home in response to the rapid rise of COVID-19 cases and hospitalisations in the city. Residents...
November 13th, 2020
Trump fires Defense Secretary on Twitter
The upheaval in the Pentagon in President Donald Trump's final weeks in office began with the firing of Defense Secretary Mark Esper on Twitter, but it didn't end there. In the...
November 11th, 2020
President Elect Joe Biden calls for a United America in his victory speech
President-Elect Joe Biden used his victory speech to deliver an emphatic thank-you to the black voters who overwhelmingly backed him in major cities. He said this assisted to propel...
November 9th, 2020
Both Biden and Trump claim to be ahead in razor edge US Presidential Election
Donald Trump and Joe Biden each claim to be ahead in the US Presidential Election, even as the final outcome hangs on a razor's edge. Both sides are gearing...
November 5th, 2020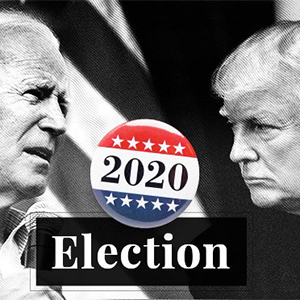 Americans head to the polls today
Americans are today voting in one of the most divisive Presidential Elections in decades, pitting incumbent Republican Donald Trump against his Democratic challenger Joe Biden. The first polls opened...
November 3rd, 2020
Sudanese asylum seekers in Israel worried they may be kicked out once normalisation agreement is signed
Sudanese asylum seekers in Israel are worried they will be kicked out once the normalisation agreement between the 2 countries is signed, though some hope their presence will be...
October 28th, 2020
Woman who called police on black man bird watching appears in court
A white woman who called police on a black man bird watching in New York's Central Park made a second call accusing him of attempted assault. Amy Cooper appeared...
October 15th, 2020
Trinidad and Tobago nationals stuck in the UK raised in the House of Commons … Government responds
The Ministry of Foreign and CARICOM Affairs here at home has responded to the plight of stranded nationals in the United Kingdom and elsewhere. Yesterday in the British parliament,...
October 15th, 2020
While most people try to avoid COVID-19, thousands are signing up to be deliberately exposed
As most people obsess with avoiding COVID-19 at all costs, a rapidly growing group of people around the world says they are prepared to deliberately take on the virus....
October 12th, 2020