CALL US AT:

OFF AIR : 1-868-628-4955 (Front Desk)

ON AIR : 1-868-622-3937 (Live On Air )
Top News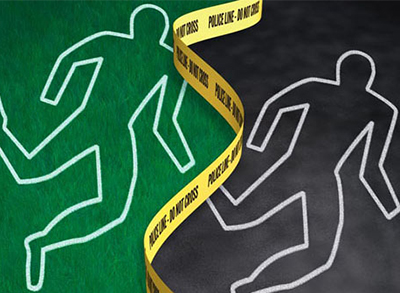 Double murder in Chaguanas; father & 6 year old daughter stabbed to death
The father and daughter found murdered at their Mamoral Village, Chaguanas home this morning, are identified.
April 28th, 2017
PSC called upon to explain the reappointment of Selwyn Lashley to the post of Permanent Secretary in the Ministry of Energy
The Public Service Commission is called upon to explain its decision to reappoint Selwyn Lashley to the post of Permanent Secretary in the Ministry...
April 27th, 2017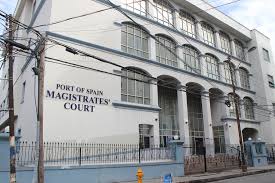 Fracas at Port of Spain Magistrate's court
A fracas at the Port of Spain Magistrate's court after some prisoners charged with murder were told their matters could not be heard.
April 27th, 2017
International News
Arkansas prepares for first US double execution in 17 years
Arkansas will become the first US state in 17 years to hold two executions on the same day, if two inmates are put to death as planned on Monday...
April 24th, 2017
53 people charged with conspiring to celebrate gay wedding in Nigeria
Prosecutors in the Northern Nigeria State of Kaduna have charged a group of 53 people with conspiring to celebrate a gay wedding.
April 20th, 2017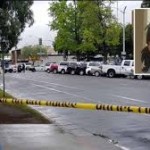 California gunman kills three 'in race attack' in Fresno
3 white men were killed and another wounded when a black gunman opened fire in Fresno, California, in a suspected race attack.
April 19th, 2017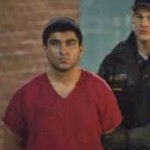 Man Accused of Killing Five in Washington State Mall Massacre Found Dead in Jail Cell
Officials say Arcan Cetin, who had been awaiting trial for the mass shooting in 2016, was found dead in the Snohomish County Jail on Sunday night.
April 18th, 2017
A 3 month state of emergency in Egypt, after attacks on 2 churches leave 44 dead
Egypt's President Abdul Fattah al-Sisi has announced a three-month state of emergency after attacks on two Coptic churches that left at least 44 dead.
April 10th, 2017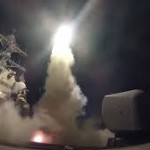 US carried out missile strike against Syrian air-base
The US has carried out a missile strike against a Syrian air base in response to a suspected chemical weapons attack on a rebel-held town.
April 7th, 2017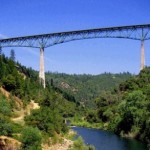 Woman falls off California's highest bridge while taking selfie
Police in a California county have a warning for camera-toting thrill seekers: "You can lose your life and none of that is worth a selfie! The message was posted...
April 6th, 2017
Brazil's Supreme Court bans police strike
The Supreme Court in Brazil has ruled that strikes by police are unconstitutional.
April 6th, 2017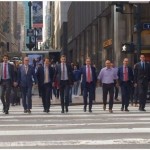 Dutch men hold hands against homophobia
Dutch men are uploading pictures of themselves holding hands on to social media to stand against homophobia.
April 5th, 2017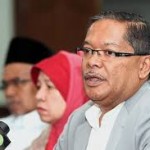 Malaysian MP says it's ok for rapist to marry their victims
A Malaysian MP has drawn outrage for saying it can be ok for rapists to marry their victims and that some 12-year-old girls were "physically and spiritually" ready to...
April 5th, 2017