CALL US AT:

OFF AIR : 1-868-628-4955 (Front Desk)

ON AIR : 1-868-622-3937 (Live On Air )
Top News
In Guyana: DPP reopens case of murdered Political Activist Courtney Crum Ewing
Relatives and close friends of murdered Political Activist Courtney Crum Ewing are welcoming the reopening of the case by the Director of Public Prosecutions.
March 23rd, 2017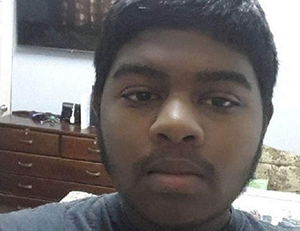 Jesse Beephan hit twice in the head with piece of iron
Relatives of 16-year-old Jesse Beephan say it appears he was hit twice in the head with a piece of iron.
March 23rd, 2017
Police investigate discovery of body in Macoya
Police are investigating the discovery of another body.
March 23rd, 2017
International News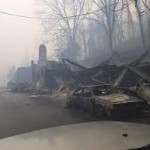 2 teenagers face charges for deadly Tennessee wildfire
Two teenagers face charges of aggravated arson in connection with a deadly Tennessee wildfire that claimed the lives of 14 people and injured 175.
December 9th, 2016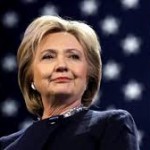 With one day to go a development in the Hilary Clinton email affair…her Repulican opponent is not pleased
Donald Trump has accused the FBI of impropriety after it once again said that Hillary Clinton should not face criminal charges over her emails.
November 7th, 2016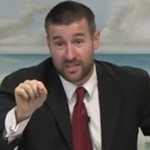 Botswana to deport controversial US pastor for making homosexual remarks
Botswana is to deport a controversial US pastor a week after he was barred from South Africa because of his critical remarks about homosexuality.
September 20th, 2016
Explosion in busy part of New York city…29 people suffer minor injuries
At least 29 people suffered minor injuries in an explosion in a busy part of New York that the city's mayor said appeared to be intentional, adding there was...
September 19th, 2016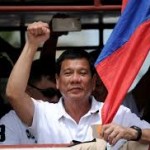 Drug dealers shot dead on the streets of the Philippines as president dubbed 'The Punisher' continues his war on drugs
Philippines President Rodrigo Duterte's war on illegal drugs has already killed almost 300 people since the start of July and the death toll is set to rise. In his...
September 1st, 2016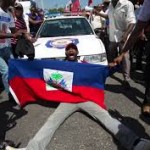 Haiti's ınterim President says long-delayed elections must take place on October 9th
Haiti's interim President says the long-delayed elections must take place on October 9th as scheduled.
August 26th, 2016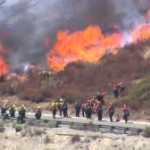 Firefighters continue to tackle the "Blue Cut" fire in South California
Firefighters are continuing to tackle a huge blaze in South California, with several of them describing it as the most ferocious they have ever seen.
August 18th, 2016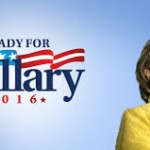 Hillary Clinton has accepted the nomination of her party
Hillary Clinton has accepted the nomination of her party to be the candidate for President in the November election in the United States. On the final night of...
July 29th, 2016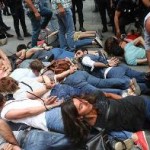 Teachers, journalists, police and judges among 50K arrested after failed coup attempt
Turkey has now fired or suspended about 50,000 people after a failed coup over the weekend as it intensifies its vast purge — battering the country's security forces and...
July 20th, 2016
Unusual Zika case baffles U.S experts
Experts are trying to work out exactly how a US carer has caught Zika after tending to a dying elderly man with the virus.
July 19th, 2016