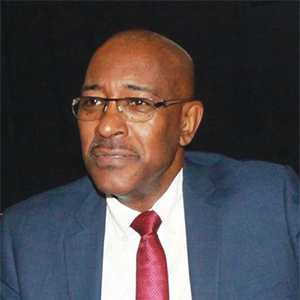 A rift within the cabinet leads to the resignation the Public Utilities Minister, Robert Le Hunte.
Mr. Le Hunte tendered his resignation to Prime Minister Dr. Keith Rowley last Friday, the day after a verbal fight at the weekly Cabinet meeting.
On Saturday Dr. Rowley accepted the resignation.
In a release yesterday Mr. Le Hunte confirmed his departure from the Cabinet, saying it was the result of professional conflict on policy positions.
Reports are today saying, that conflict is linked to a proposal Mr. Le Hunte submitted to the Cabinet, about restructuring the Water And Sewerage Authority.
The 1.5 billion dollar proposal caused contention between the Prime Minister and Mr. Le Hunte.
According to Mr. Le Hunte, with his resignation he has given the Prime Minister the opportunity to proceed in a manner which allows the government to achieve its objectives.
The former Minister said he remains committed to the ruling Peoples National Movement and he continues to serve as Party Vice Chairman.
Mr. Le Hunte is also the Vice Chairman of the Road to Recovery Committee tasked with resetting the country's economy post COVID-19.
Also yesterday a release from the Minister of Communication confirmed the resignation and the Prime Minister's acceptance.
The release said the Prime Minister is in the process of making the necessary adjustments consequent to Mr. Le Hunte's resignation.
Mr. Le Hunte assumed the position of Public Utilities Minister in September 2017.