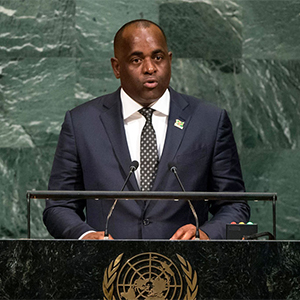 The people of Dominica are being told not to let their guard down even as there are no active Corona cases on the island.
As of yesterday May 17th, all 16 confirmed cases have recovered and the process of reopening the economy had begun.
In an address to the nation last evening Prime Minister Roosevelt Skerrit announced the reopening of additional sectors of the economy.
Schools are to remain closed and persons are being urged to continue observing good hygiene practices.
However Prime Minister Skerrit warned while his government was doing all it can to keep the economy going and people employed, it was spending far more than it was earning.
If this continues he said job cuts would become inevitable. The Dominican leader said his administration was adopting a measured approach, in light of the approaching hurricane season.