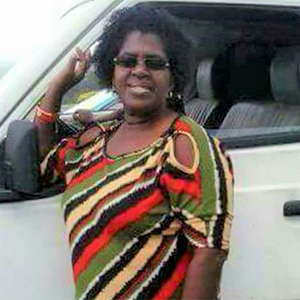 Mother of 3, Kemba Olufemi says she is thankful to be alive, after the severe beating she received from the man she once had a relationship with.
Ms. Olufemi was beaten with a gun butt by ex lover Lloyd Logan, outside the Tropical Plaza in Pointe a Pierre on Monday this week.
The woman is still warded at the San Fernando General Hospital.
Yesterday afternoon she said she was thankful to god that she survived the brutal attack.
Mr. Logan killed himself after the attack on Ms. Olufemi.
It is reported Ms. Olufemi underwent surgery after the attack.
She was struck close to one hundred times with the gun butt.
m Olufemi is said to have broken off her relationship with Mr. Logan two weeks ago.
However she is reported to have told police she went to meet him at the Tropical Plaza, in Pointe-a-Pierre on Monday.
She said she was in the car when Mr. Logan attacked.
She said she heard three clicks as he tried to shoot her.
The gun malfunctioned and he used it instead to beat her.
Ms. Olufemi suffered serious head injuries, including several lacerations and a fractured skull.