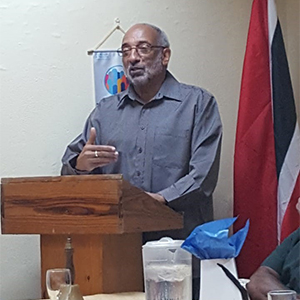 Turn­around ex­pert An­tho­ny Watkins believes the de­ci­sion to start a fresh at state owned Petrotrin was the right one.
Mr. Watkins says giv­en the his­to­ry of the com­pa­ny, noth­ing else could have been done.
Mr. Watkins said sim­ply "tweak­ing" and mak­ing changes and ad­just­ments would not have achieved "what has to be done to sus­tain the company".