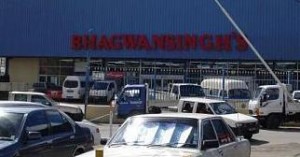 Trincity residents are adamant; they do not want Bhaghwansingh's Hardware to open a five story commercial centre in their community. They say it will disrupt their lives after they invested thousands of dollars in their property.
On Monday Bhagwansigh's held a consultation with residents on the proposed project. But it seems to have served only to stir opposition. The issue was addressed on the afternoon drive program on I95.5fm on Wednesday with many Trincity residents calling in to register their disapproval.
One such caller vowed to keep up the fight. The residents are calling for the intervention of PNM Member of Parliament for the area and Planning and Development Minister Camille Robinson Regis. Also calling into the program was the former MP Alicia Hospedales. Ms. Hospedales said she was disappointed in the company. She said the construction alone would be a major disruption. Ms. Hospedales vowed to stand with the residents.
(newscentre5)