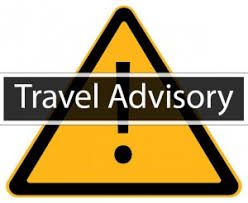 Travel advisories have been issued to visitors from Canada, United Kingdom and the United States.
A statement from the Canadian High Commission says the government of this country has arrested individuals who plan to carry out attacks from February 11th to 13th.
It says an attack cannot be ruled out.
The statement says the government here has increased security measures in and around carnival events.
And the United States Embassy has also issued a security alert on its social media platforms.
a message on the Embassy's website says the government of Trinidad and Tobago has disrupted a plan to attack carnival.
The advisory says in light of the recent operation the government is taking additional active steps to secure Carnival related events.
US citizens are being told to exercise additional caution and awareness if they participate in Carnival events.