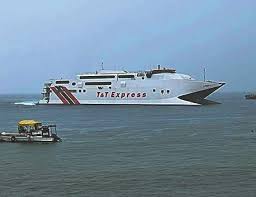 The Port Authority says it has applied for an extension of the license for the T&T Express. 
Chairman at the Port Authority Allison Lewis said a short while ago inspectors were examining the vessel to determine whether or not to grant the extension.
Ms. Lewis said in any event the T&T Express cannot sail at this time due to rough sea conditions.