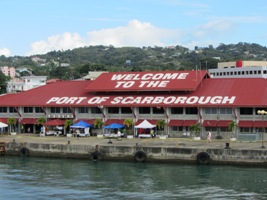 Business owners in Tobago are being told to shut its doors for two days, due to the sea-bridge issue.
The motion was moved yesterday, during the Tobago Chamber's Think-Tank session.
The stakeholder meeting was held at the Rovanel Resort for persons who are being affected by the by what the Chamber called the worsening crisis regarding the sea and air bridges.
Casandra Thompson Forbes reports