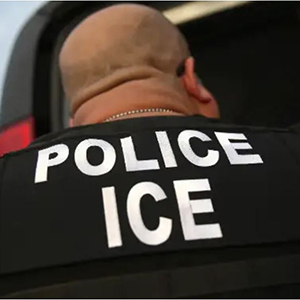 A US Judge has sentenced the nurse of the late Venezuelan President Hugo Chávez to 15 years in jail.
Claudia Diaz, who Mr. Chávez named as Venezuela's national treasurer, is the latest in a series of Venezuelan ex-top officials to be jailed in the US.
Ms. Diaz and her husband had been found guilty of laundering millions of dollars they had received in bribes from a Venezuelan media mogul.
They had both denied the charges and rejected a plea deal.
Claudia Diaz and her husband, Adrian Velasquez, were arrested in 2018 in Spain, where they lived a lavish lifestyle.
She told BBC News Mundo in an interview [in spanish] in 2018 that their riches were earned by her husband through businesses he had even before the couple had met.
But a court in Florida found the couple had accepted and laundered millions of dollars in bribes from Venezuelan media mogul, Raúl Gorrín during Diaz's time at the helm of Venezuela's treasury from 2011 until 2013.
In exchange for the bribes, Diaz allowed Raúl Gorrín to buy us dollars at a cheaper rate from the treasury, which he then resold on the black market at a huge profit, the court found.
The media tycoon, who owns Globovisión News Network, has also been charged with corruption and the US immigration and customs enforcement has placed him on its "most wanted" list. He is believed to be in the Venezuelan capital, Caracas.