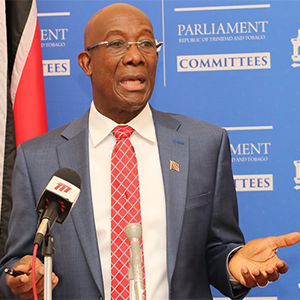 The Local Government Election will be held on August 14th, 2023.
The Prime Minister revealed the date via a statement from his office yesterday.
The statement said Prime Minister Dr. Keith Rowley has advised President Christine Kangaloo, to appoint the date for holding the election.
It said nomination day would be Monday June 26th.
The date was given after repeated demands from the opposition, United National Congress over the past weeks.
The demands for the poll intensified after the ruling of the Privy Council on May 18th. When the government's decision to delay the poll and extend the life of municipal corporations was deemed wrong.
The Privy Council said, the extension of the life of Local Government bodies, as stated in new legislation did not apply to the incumbent councilors and aldermen.
Both the ruling Peoples National Movement and the opposition UNC have stepped up their campaign after the law lords ruled.
Leaders Dr. Rowley and Kamla Persad Bissessar have been calling out their troops.
General Secretary of the PNM Foster Cummings said, candidates for the six of the 14 corporations have already been selected.
He expects screenings to come to an end by next Wednesday.
Opposition Senator Wade Mark yesterday said, his party has wanted this for some time.
The party said it is already on the road to victory.
And the leader of the National Transformation Alliance, Gary Griffith believes the people will send a message on August 14th.
Mr. Griffith feels the government was forced to call the poll against its will.
In the last Local Government Election the PNM won seven of the 14 corporations while the UNC also tallied seven.