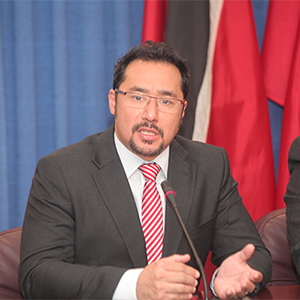 Minister of National Security Stuart Young admits there is a shortage of prison officers in the system.
Minister Young says $28 million dollars will be spent to next year to hire 500 new officers.
He was responding to a suggestion by caroni Central MP Dr. Bhoendradatt Tewari that persons are afraid of serving in the position.
Minister Young agreed persons are reluctant to enroll in the service for fear of becoming the targets of criminals.
Both men were speaking during a Standing Finance Committee of the Parliament yesterday.
During yesterday's session Minister Young was tasked with explaining to the committee how his Ministry will spend $10 billion over the next fiscal year.