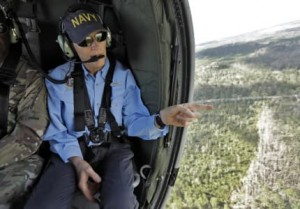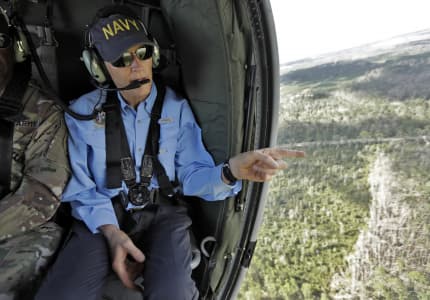 Florida's Governor says Hurricane Michael left "unimaginable destruction" as it ploughed into coastal areas.
Six people are now confirmed dead after the hurricane.
Governor Rick Scott says "so many lives have been changed forever, and so many families have lost everything."
The worst hit areas of Florida's northwest coast saw houses ripped from their foundations, trees fell, and power lines strewn across streets.
Hurricane Michael struck on Wednesday with winds of 155mph.
The hurricane weakened to a storm as it moved inland towards the north-east.
More than 370,000 people in florida were ordered to evacuate but officials believe many ignored the warning.
Governor scott says the us coast guard carried out 10 missions overnight, saving at least 27 people.
Michael ploughed into florida's panhandle coast near the town of Mexico Beach at 2pm on Wednesday, one of the strongest storms to ever hit the US mainland.