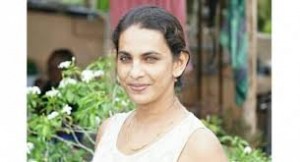 The murder of Ria Indarsingh is now engaging the attention of police.
The 41-year-old mother of two was beaten to death at her home in Gasparillo on Saturday night.
Police have arrested a male relative.
Police officers said she died from wounds to the head.
Officers were told that Ms. Indarsingh recently separated.
She worked at an electrical store.
Ms. Indarsingh was the twin sister of Rona Indarsingh, the mother of 8-year-old Daniel Guerra, who was found dead in a canal near what is now the location of South Park, in February 2011.
Police detective Darwin Ghouralal was charged with Guerra's murder but fled shortly after a judge's warrant was issued for his arrest for murder in 2013.
Officer Ghouralal was never found.