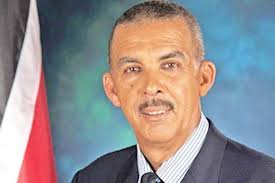 The President of the Republic is to deliver the Oath of Office to new Ministers today.
Expected to take the oath are Alison West, who is to become the Minister in the Ministry of Finance, Nicole Oliviere, a Parliamentary Secretary in the Ministry of Energy and Marlene Mac Donald who is to become the Minister of Public Utilities.
Prime Minister Dr. Keith Rowley yesterday sought to explain the reason behind his cabinet changes, which include the reassignment of Fitzgeral Hinds to the Ministry of the Attorney General.
Dr. Rowley said this change was necessary.
The removal of Marlene Mac Donald from the cabinet last year followed allegations and then confirmation that the Integrity Commission was investigating her.
Dr. Rowley said yesterday the investigation showed the claims of corruption leveled against her had no merit.
The Prime Minister has also revoked the appointment of Ayanna Leeba Lewis as a Senator and appoints Allison West in her place.