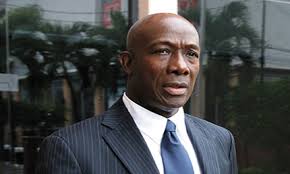 Prime Minister Dr. Keith Rowley says he was shaken and disturbed by the murders of 13-year-old Videsh Subar and his 56-year-old caregiver.
Both were found dead with their throats slit at Ajim-Baksh Trace in Malabar on Wednesday.
Videsh Subar, and the woman who had taken care of him since birth, Rose Mohammed were found dead at around midday.
Videsh was staying at Ms. Mohammed's home while his parents were at work
Yesterday, Dr. Rowley described the brutal double homicide as troubling.
He said a crime of this nature reflects negatively on the society.
During yesterday's Post Cabinet Media conference, Dr. Rowley offered condolences to the families of the deceased.
Investigations into the murders are continuing.