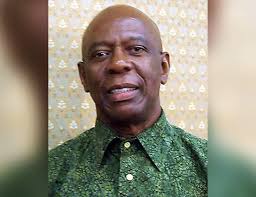 One political analyst describes the results of the M.F.O survey on whether the Chief Justice should resign or apologize as suprising.
According to the survey 52% of responents agree that there should be an apology, 30% says no and 19% are undecided.
However Dr. Winford James says the outcome was unexpected.
The survey also asked persons if they were in support of the Law Association's vote of no confidence in the Chief Justice and the Judicial and Legal Service Commission.
Dr. James says vote of no confidence or not, there are several factors to be considered before the Chief Justice is forced to resign.
The Chief Justice and the JLSC have been under fire over past weeks, following appointment to and subsequent resignation of Marcia Ayers Ceaser, from Supreme Court.
Dr. James tells Newscenter 5 he does not believe the Chief Justice and the JLSC should step down.