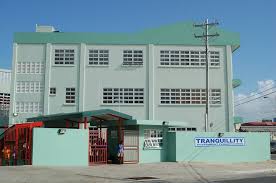 An investigaton has been launched by the Education Ministry into an incident at the Tranquillity Government Primary School where a 6-year-old pupil had part of his finger severed.
The incident is said to have occurred on Wednesday when an official at the school reportedly closed a door, injuring the infant.
The 1st year student, Xavier Ambrose, remains warded at the Mt. Hope Children's Hospital.
On Wednesday evening, doc­tors are said to have performed emergency surge­ry to re-attach the severed nerves and bone of his ring fingertip.
His parents, Krystal Wilson and Kevon Mayers, say doctors are unsure if their son will regain full use of the finger.
They are now weighing their legal options.