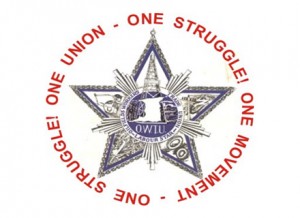 The Oilfield Workers Trade Union is warning that there may be more staff cuts at the University of Trinidad and Tobago.
While the OWTU does not represent academic staff, second Vice President Sati Gajadhar Innis yesterday said 287 workers who fall under the Bargaining Unit could soon be sent home.
The letters went out to staffers from the Centre for Education programme at the Corinth and Point Lisas campuses.
The UTT says because of its restructuring exercise some positions are now redundant.
The employees were told they would receive a severance payment based on the framework outlined in the retrenchment and severance benefits act.
Mrs. Gajadhar Inniss said this move by the university is impacting on the morale of all attached to the institution.
Reports say heads of the various academic programmes were asked to cut their staff by 25 per cent.