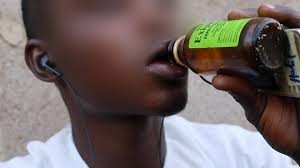 Nigeria's authorities have shut down three leading drugs companies after a BBC investigation into addiction to cough syrup containing codeine.
The National Agency for Food and Drug Administration and Control said it shut the firms for failing to fully co-operate with its inspectors.
The companies have not yet commented.
The BBC investigation showed that the syrup was being sold on the black market, and was being used by young Nigerians to get high.