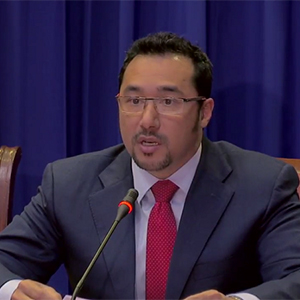 The National Security Ministry is still negotiating terms and conditions with incoming Police Commissioner Gary Griffith.
However, in a release yesterday the Ministry said such negotiations will be settled before the new Commissioner assumes office.
The Ministry, which is tasked with the responsibility of negotiating the contractual terms and conditions with Griffith, said the process was being treated as a priority.
The Ministry is also confirming that Stephen Williams continues to be the Acting Commissioner of Police and is expected to go on vacation leave from August 17th to the 30th.