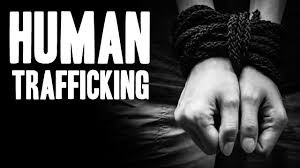 A 31-year-old man has been granted bail after being charged with human trafficking of a young girl from Venezuela.
Jemmel Baptiste first appeared in court on July 23rd, one day after he was arrested during an anti crime exercise by police on Adventist Street Sangre Grande.
Mr. Baptiste is from Grand Lagoon Village Mayaro.
He was charged with 'receiving a child into Trinidad and Tobago for the purpose of exploitation.
The minor was found in a vehicle with four adults during a police exercise on Adventist Street Sangre Grande.
Mr. Baptiste first appeared before Magistrate Gillian Scotland in the Sangre Grande Magistrates' Court.
He was not called upon to plead and was advised to apply to a Judge in Chambers for bail.
The matter was then transferred to the Mayaro Magistrates' Court for hearing on July 30th.
At this hearing, before Magistrate Brambhanan Dubay, Mr. Baptiste was granted bail with surety in the sum of 80,000 dollars and the matter was adjourned to August 27th.
The statement from the police service said as a condition of bail Mr. Baptiste was ordered to report to the Mayaro Police Station every Monday between 6 am and 6 pm and make no contact with the victim.