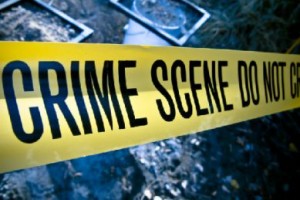 The killing of 55-year-old Savitri Mohammed has shaken relatives and a community in Gasparillo.
Police and relatives say they are baffled as to the motive for Mrs. Mohammed's killing.
Up to yesterday a male relative was being questioned by the police.
Mrs. Mohammed's killer or killers tied her hands and legs and gagged her before slitting her throat.
Her husband Sadiq Mohammed told police he left their Bonne Aventure Road home at around 10 am yesterday and when he returned he discovered her body on a blood soaked bed.
Police say there is no evidence of forced entry to the couple's home.
But Mr. Mohammed is reported, as saying when he returned home the back door to the house was open.