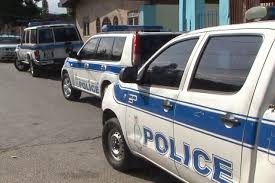 The Child Protection Unit of the Police Service says it is investigating the origin of a video of two teenaged secondary school students seen having sex in a classroom.
The video was posted on social media and is being shared.
The clip shows several other students in the classroom at the time of the incident.
The Public Information Officer of the Police Service, Michael Pierre says parents should pay more attention to their children.
He says he cannot say which school the children attend.
He is calling on parents to monitor their children's books, see who their friends are on social media and visit their schools and attend parent/teacher meetings.
He believes people need to be more vigilant regarding the sexual behaviors of their children and charges.
The officer calls the video clip disturbing.