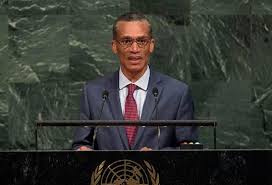 The Minister of Foreign and Caricom Affairs says government still does not know why a Trinidad and Tobago family was detained in Jordan.
Minister Moses says 3 of the four member family have so far returned home.
They were detained in the arab nation in January 2018.
In the Senate yesterday, Minister Moses said to date government remained unaware as to why the family was held by Jordanian authorities.
Opposition Senator Wade Mark called on the Minister to say more on the matter, including why the man continues to be detained in Jordan.
It has been reported that the father of the family was traveling to do Islamic studies, while his was to pursue studies in nursing.