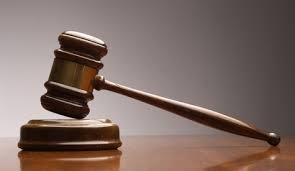 A man accused of killing a 25-year-old woman has now appeared in court charged with the murder of her daughter.
Adrian Noel yesterday went to court accused of killing 2-year-old Kimora Roopnarine 4 years ago
She was his stepdaughter.
Mr. Noel is also currently in prison on a charge of killing the child's mother Patricia Fletcher-Thomas.
Mr. Noel was unrepresented when he appeared before Magistrate Joanne Connor.
He is accused of beating the child to death in September 2013.
He was charged last Friday while in custody.
According to the child's grandmother Erica Thomas, on September 16th, 2013, the child was picked up from pre-school by a relative, who took her to the Chaguanas District Health Facility, saying she was having difficulty breathing.
Kimora was pronounced dead on arrival at the health facility.
Mr. Noel has to reappear in court on November 24th.
It is alleged that Mr. Noel slit the throat of the child's mother on May 16th, 2016 one day after her 26th birthday.