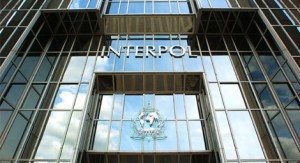 The International Police Organization – INTERPOL says car parts, fuel, food, detergent, cigars, shampoo and steel are among fake goods worth nearly US$ 60 million seized in a two-week operation across the Americas and the Caribbean.
Code-named Maya II, INTERPOL said more than 2,000 interventions by police, customs, investigators and Intellectual Property units were carried out at key locations including markets, border control points and shops across 19 countries and territories, among them Trinidad and Tobago.
It said countries and territories which took part in the Operation included Antigua  and Barbuda; Aruba; Canada; Colombia; Costa Rica; Cuba; Curaçao; Dominican Republic; El Salvador; Honduras; Jamaica; Mexico; Nicaragua; Panama; Puerto Rico; St. Lucia; Trinidad and Tobago; United States and Venezuela.
INTERPOL said the operation was coordinated by its Trafficking in Illicit Goods and Counterfeiting unit.
INTERPOL said Investigations carried out by national authorities led to the identification and dismantling of several organized crime networks, as well as entire businesses selling counterfeit goods.
A shopping centre in the Dominican Republic was found selling fake goods along with genuine brands after their supply chain had been infiltrated by organized crime networks. A bootleg distillery was also shut down, and tests on the illegal alcohol seized during the raids showed it to contain potentially lethal additives.
In Cuba, the police, in their first operation targeting counterfeit goods, seized hundreds of fake boxes ready to be filled with fake brand-name cigars.
It said other examples of seizures include counterfeit rifle scopes in Canada; fake electrical goods in Trinidad and Tobago; video game controllers in Mexico; and jeans and T-shirts in Curacao.
CMC