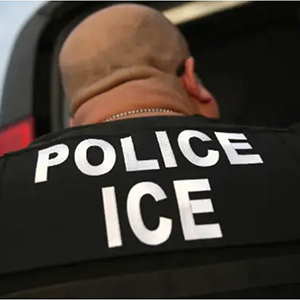 The United States Immigration and Customs Enforcement Agency apprehends Caribbean nationals, among 220 removable non-citizens during a nationwide enforcement effort.
The operation took place on Friday.
Via a statement the ICE says officers from its enforcement and removal operations says nationals from Cuba and Trinidad and Tobago were arrested in the immigration sweep between March 4th and March 13th.
According to the statement officials identified the non-citizens as having been convicted of crimes such as domestic violence, sexual abuse, sexual exploitation and burglary.
In addition the persons detained had prior convictions of unlawful possession or use of a firearm, drug distribution or trafficking, or driving under the influence; or as those who were released from incarceration on parole or placed on community probation under supervision.
The ICE says those arrested included a 20-year-old citizen of Cuba in Miami, convicted in July 2022 by the 11th Judicial Circuit Court of Florida in Miami of felony murder in the 2nd degree/deadly weapon/aggravated battery attempt.
The release also notes that a 40-year-old citizen of Trinidad and Tobago, who lived in Teaneck, New Jersey, was also arrested.
The Trinidadian, the ICE says, was convicted in November 2022 by the US District Court in the southern district of New York of felony conspiracy to distribute controlled substances, felony narcotics-sell/distribute/dispense.