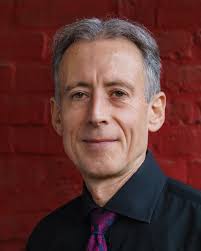 Human rights campaigner in the United Kingdom, Peter Tatchell is supporting Mr. Johnson's bid to get asylum.
Mr. Tatchell says he has spoken extensively with Mr. Johnson and is assisting him with his asylum application.
He says Mr. Johnson's fear of being killed and persecution in Trinidad and Tobago is well founded.
In a release the director of the Peter Tatchell Foundation says it is clear that there has already been one attempt on Mr. Johnson's life and seemingly no police remedial action.
In the release Mr. Johnson insists the gun attack on him was an attempt to silence him.