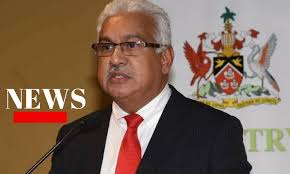 There are 22 cases of Hand, Foot and Mouth Disease in Trinidad and Tobago so far this year.
But Health Minister Lennox Deyalsingh maintains there is no need to worry.
Symptoms of Hand–Foot-and-Mouth Disease include ulcers, or sores, inside or around the mouth, and a rash or blisters on the hands, feet, legs, or buttocks.
Minister Deyalsingh tells Newscentre 5 in the past, the country recorded hundreds of cases in one year and the figure of 22 is not alarming.
He says the disease is also not life threatening.
Minister Deyalsingh says there has been no increase in cases.
However, what is of concern to his ministry right now is the Influenza Virus.
He is urging parents of young children who may have contracted it to keep them away from school.