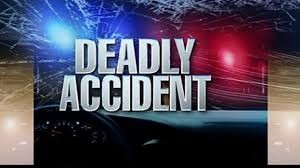 A homeless man has been killed in an accident on the Solomon Hochoy Highway.
A vehicle knocked down the man, which was reportedly out of control on Saturday night.
A 24-year-old female driver is being treated for minor injuries at San Fernando General Hospital following the accident.
Police reports say the Barataria woman was driving a burgundy Ford car north along Solomon Hochoy Highway, near Gasparillo, when she lost control of the vehicle at around 9.30 p.m.
It is said the woman attempted to overtake a vehicle when she got a "bad drive" and lost control of the car.
The identity of the man has not yet been released.