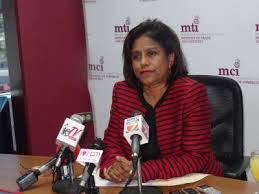 The government denies claims of unfair treatment to foreign used car dealers.
President of the Trinidad and Tobago Automobie Dealers Association Visham Babwah says he fears new taxes may be presented in the upcoming Mid Year Budget Review.
However tells Newscentre 5 the association has nothing to worry fear.
Yesterday Mr. Babwah expressed concern saying too many dealers are struggling to cope fancially due to the government's actions.
Mr. Babwah said the association is never consulted before decisions on taxes are made.
Mr. Babwah believes the current administration has its own agenda.