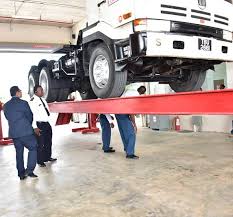 A five-month reprieve for motorists seeking to have their vehicles inspected.
T-vehicles will also be allowed to undergo inspection at private testing stations.
Confirmation of this has come from Works and Transport Minister Rohan Sinanan during yesterday's Post-Cabinet media briefing.
The Minister said Cabinet made the decision yesterday because of the mad rush to have inspections.
He said there have been long lines at the country's private testing stations, which are already inadequate.
He noted that of the 900,000 vehicles on the roadways 132,000 are T-vehicles which have to be inspected annually.