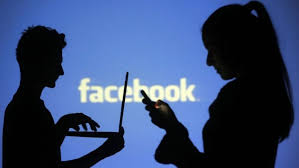 Facebook has fired an employee after he was found to be using access to personal data to stalk women.
The allegation first came from Spyglass Security founder Jackie Stokes who last week tweeted that a Facebook Security Engineer was guilty of such action.
Facebook confirmed it was investigating the claim.
Now, NBC News reports Facebook has fired the employee in question.
The consultant, Jackie Stokes, tweeted a screenshot of what she said was a log from a conversation on the dating app tinder that appears to show the Facebook Engineer's saying he was "a professional stalker."
Facebook issued a statement yesterday, which did not specifically comment on the employee in question, whose identity has not been publicly disclosed, but noted it, is investigating.
The company said although it cannot comment on any individual personnel matters, it is aware of the situation and is investigating.
Facebook said it maintains strict technical controls and policies to restrict employee access to user data.
It said access is scoped by job function, and designated employees are only allowed to access the amount of information that's necessary to carry out their job responsibilities, such as responding to bug reports, account support inquiries, or valid legal requests.
It said the company has a zero-tolerance approach to abuse, and improper behavior results in termination.