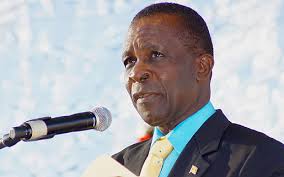 Caribbean Community Leaders have ended their three-day summit in Grenada and they say their deliberations were "very successful".
They also announced yesterday afternoon the approval of a plan to implement outstanding measures with respect to the CARICOM single market and economy.
There was a meeting involving the foreign ministers of the region and two senior officials from the Donald Trump administration.
Belize's Foreign Minister Wilfred Erlington told reporters after the talks that among the topics discussed were the de-risking of banks and crime and security.
In addition, the regional leaders have issued a "unified" statement on the situation in Venezuela urging "all parties to commit to renewed dialogue and negotiations leading to a comprehensive political agreement on Venezuela.
Host Prime Minister Dr. Keith Mitchell, who is also the CARICOM chairman, told reporters the regional leaders can't sit around and allow the situation to continue in Venezuela.