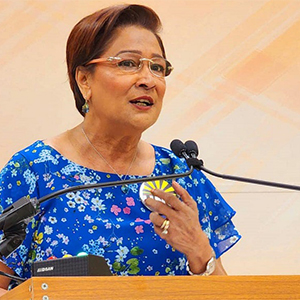 Prime Minister Dr. Keith Rowley is being asked to allow observers in to monitor the local government election in Trinidad and Tobago.
No date has been announced yet.
However the leader of the opposition Kamla Persad Bissessar, says she does not trust Dr. Rowley hence her letter to him.
She was speaking at the Monday night report hosted by her United National Congress.
Dr. Rowley is expected to announce the date of the poll, which was delayed by a year, until the decision was challenged and then struck down by the Privy Council.
There is speculation that the poll may be held in August this year.