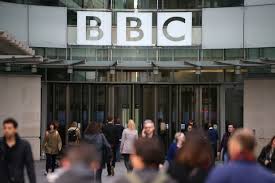 The BBC is making an unprecedented appeal to the UN to stop Iran from harassing its Persian service staff in London and their families in Iran.
It says Iran has stepped up a campaign of intimidation, including threats, arrests of relatives and travel bans.
Iran began targeting the BBC's Persian service after the disputed 2009 presidential election, when Tehran accused foreign powers of interference.
The appeal will be made at a meeting of the UN Human Rights Council in Geneva.
Iran's government has says the allegations are incorrect and accused BBC Persian of spreading false information to encourage the overthrow of the Iranian system.
In October last year, BBC Persian journalists gathered at a memorial service for someone most had never met.
They were there to support a colleague whose father had just died in Iran. He had received a call a week before to say his father had been taken ill.
In normal circumstances, he might have jumped on a plane and rushed to the hospital to be with his father.
But BBC Persian staff members are unable to travel back to Iran for fear of arrest, so the best he could do was to contact his father via the Skype messaging service.
A week later, his father died.
Unable to attend the real memorial service in Iran where people who knew his father could share their grief and memories, the BBC staffer had to make do with the compassion of workmates over pastries in a room in central London.