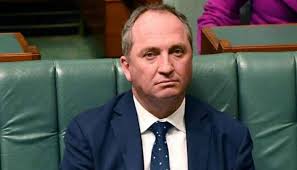 Australia's Deputy Prime Minister Barnaby Joyce is expected to resign today following weeks of controversy after he announced he was expecting a baby with a former staff member.
Earlier this month Mr. Joyce had admitted to the affair, confirming long-running rumors, but refused to resign saying it was a private matter.
Yesterday the National Party said it had received a separate, formal complaint against its leader, accusing him of sexual harassment.
Speaking to journalists yesterday, Mr. Joyce said he was resigning from his role as leader of the National Party, to avoid further harassment of his family and partner.
Mr. Joyce told reporters he had requested the latest allegation against him be referred to the police.
Mr. Joyce's resignation as leader of the Nationals now forces a vote to select a new Deputy Prime Minister.