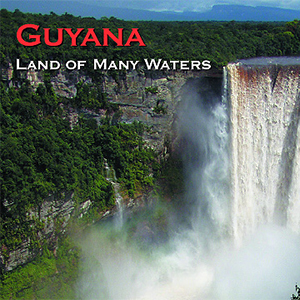 An article in the New York Times has described Guyana as a vast watery wilderness with only three paved highways.
The author of the article asks whether the South American country is "ready to handle the riches" from its predicted oil boom.
What has upset many in Guyana is the picture its author, National Energy Business Correspondent Clifford Krauss, painted of the country in the article's introduction.
The article reads that there are a few dirt roads between villages that sit on stilts along rivers snaking through the rainforest.
It reads children in remote areas go to school in dugout canoes, and play naked in the muggy heat.
It goes on to talk about pervasive corruption in the public sector, and describes the private sector as slow to innovate.
The New York Times story also speaks of a "plague of ethnic tribal politics" that followed independence from Britain in 1966.
It claims Guyana's economy is "propelled by drug trafficking, money-laundering and gold and diamond smuggling" and experiencing mass emigration by young people – with those who remain experiencing "high rates of HIV infection, crime and suicide.
While few in Guyana would argue that the country is without its problems, the broad brush of the comments and overall gloomy tone have prompted many to try and highlight a more positive side of Guyana on twitter under the hashtag #lifeinthewaterywilderness.