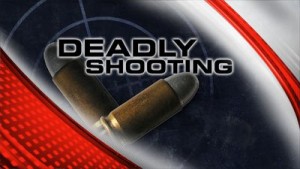 Police say a chopping incident of over one week ago may have led to the murder of two men in Morvant.
32-year-old Adrian Gabriel and 28-year-old Samuel David were yesterday morning shot at their homes in Never Dirty.
It is believed the same killers were responsible for both deaths.
It is said gunmen went first to Mr. David's home where they shot him.
They proceeded to Mr. Gabriel's home in the same building where they shot him and 19-year-old Latoya Cumberbatch.
She was wounded but Mr. Gabriel and Mr. David died at hospital.
Residents reported hearing explosions
Relatives of the men say there was a confrontation earlier this month over a parking space on the compound.
On the 17th of this month a man was chopped during an altercation with his neighbour.
His wrist was almost severed.
A suspect was arrested in connection with the incident.