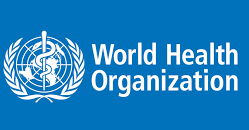 The World Health Organization predicts, three to four million people could be infected with Zika virus in the Americas this year. Most will not develop symptoms, but the virus, spread by mosquitoes, has been linked to brain defects in babies.
Meanwhile, the US says it hopes to begin human vaccine trials by the end of 2016. The head of the International Olympic Committee says steps are being taken to protect the games in Rio de Janeiro. Thomas Bach said the IOC would issue advice this week on how to keep athletes and visitors safe in Brazil, the worst affected country.
W.H.O Director General Dr Margaret Chan said Zika had gone "from a mild threat to one of alarming proportions". She has set up a Zika "emergency team" after the "explosive" spread of the virus. It will meet on Monday to decide whether Zika should be treated as a global emergency.