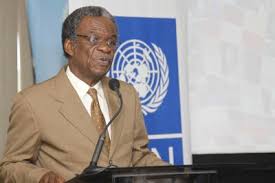 A voice of concern amidst a unanimous vote on Tobago's autonomy.
The Tobago House of Assembly last Thursday voted unanimously to approve the Constitution Amendment Self-Government bill 2016.
In an unprecedented step, Chief Secretary Orville London removed the whip at the start of the debate on the bill, allowing members to speak freely on the motion.
One member took the opportunity to have his say.
Councillor Gary Melville expressed concerns about composition of the proposed bicameral sitting to attend to the bill.
He said the cost of assembling a peoples Senate must be considered.