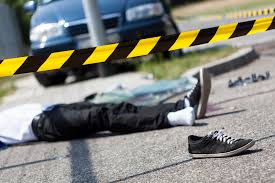 Police are investigating two separate murders.
In the latest incident 64-year-old Jankie Persad is killed in Enterprise.
Police believe he was killed as he was a witness to a murder.
He was shot dead yesterday afternoon at Enterprise Street.
Southern Division Officers investigating.
And one man is dead following a shooting outside a Marabella church.
A soldier is said to be assiting police with investigations.
Reports say at around 10:30 am yesterday a 20-year-old man pulled a firearm and threatened another man during an altercation.
Police say the alleged assailant pointed the firearm at the law enforcement officer and began to make threats when he shot back at him.
The wounded man was hit and taken to the San Fernando General Hospital where he later died.
Marabella police are investigating.