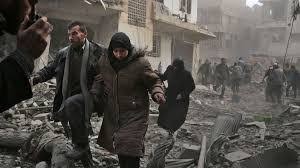 Violence has erupted as millions head to the polls in Pakistan, with at least 31 dead in the worst attack, a bomb in the city of Quetta.
Elsewhere, minor blasts and clashes between party workers left several injured and two dead.
Voters are deciding between the parties of the former cricket star Imran Khan and the disgraced former Prime Minister Nawaz Sharif.
But the campaign has been overshadowed by concerns of fraud and violence.
The Human Rights Commission of Pakistan says there have been "blatant" attempts to manipulate the polls.