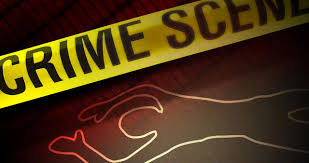 Police are probing two murders in separate situations…. one in Santa Cruz and the other in San Fernando.
In the latest incident, Amando Hernandez is killed in a drive by shooting in Santa Cruz.
The incident is said to have occurred last night
Reports say Mr. Hernandez was at Pipiol Road at around 7:30 when a white Lancer motor car with three male occupants pulled up along-side him.
It is said one of the men jumped out of the vehicle and fired several shots hitting Mr. Hernandez about the body. The shooter then escaped in the waiting car.
Mr. Hernandez died at the scene.
Police are said to be searching for the suspects.
And Shaka Price is gunned down in San Fernando, that incident occured on Saturday morning. Reports say at 1 O'clock Mr Prince was at a bar at Bertrand Street when he got into an altercation with another man.
Reports say gunshots were heard a short while later and Mr Prince was found lying along the roadway with several wounds about his body.
He was rushed to the San Fernando General Hospital, where he was pronounced dead on arrival.