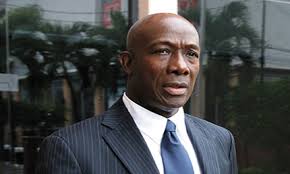 Prime Minister Dr. Keith Rowley is scheduled to appear before Joint Select Committee on the ferry system this afternoon.
The parliament confirmed the list of 7 yesterday which included the Prime Minister.
Two weeks ago the JSC began examining the ferry service, particularly procurement and management.
It would be Dr. Rowley's first appearance before the JSC.
Dr. Rowley has said something was wrong in the current issue concerning two ferries.
He promised to present the JSC with the report from Christian Mouttet, the sole investigator of the current ferry matter.
The report was delivered to the Prime Minister last week.
Mr. Mouttet is said to have interviewed a number of people from port management to other sectors.
Others scheduled to appear before the JSC today are Natasha Clarke, Michael Annisette, Alfred Mc Millan, Inter-Continental Shipping's John Powell, former Minister Christine Sahadeo and reporter Mark Bassant.
The JSC would meet again in Tobago on Wednesday.