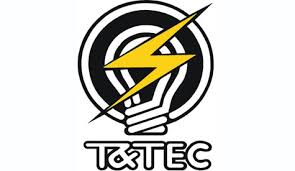 The Trinidad and Tobago Electricity Commission denies that there is a shortage of materials at its Arima branch.
The claim has been made by the union representative for the workers in Arima, Hugh Springer yesterday.
During a protest outside the facility, Mr. Springer said workers are being starved for materials.
In addition Mr. Springer said while some materials have come in, they were just not enough.
But Communications Manager for T&TEC, Annabelle Brasnell says the union is misleading the public.
Speaking with Newscenter 5 yesterday Ms. Brasnell assured customers that the quality of service provided would not be affected.
She said efforts are being made to resolve the situation.
The workers are represented by the Oilfield Workers Trade Union.
Mr. Springer warned that the action would only stop when the management fixes the problem.