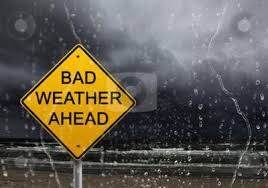 Residents in east Trinidad are said to be gravely affected by heavy rains.
MP for La Horquetta, Maxie Cuffie confirmed reports of several persons being marooned in their homes.
The heavy downpour came yesterday and continued well into the night and this morning.
Today Mr. Cuffie said he has received word of the situation.
The MP said several councilors have reached out to him for assistance.
He said he would be mobilizing a team to visit the affected areas.
Meanwhile the MET Office has issued a flood alert for Trinidad.
It says this in following the rainfall activity associated with the inter- tropical convergence zone over the last 18 hours.
It adds that reports from the Water Resources Agency indicate that water levels in the nation's major rivers are approaching threshold levels.
It said although water levels in the primary Caroni River remain contained at this time, it is still threateningly high.
Citizens, and especially those residing in the Caroni river basin are asked to be on the alert for rising levels and possible overspill.