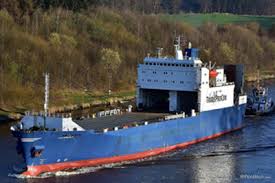 The Transport Minister is rubbishing a post on social media Facebook with a caption saying MV La Caracola- potential T&T sea bridge cargo/passenger vessel, describing it as misleading and false.
The post references statements by minority leader Watson Duke, where he alleged that the La Caracola had been seized by the Venezuelan Guardia Nacional.
According to the statement, the day in question when Mr. Duke made the claim, the vessel was on dry dock in Venezuela.
When contacted yesterday the Minister of Works and Transport dismissed the social media post as nothing short of rumour.
Newscentre 5 also sought clarification from Port Authority chair Allison Lewis who said she had received no instructions to procure the services of MV La Caracola.
The La Caracola has a service speed of 13 knots, can carry over 100 trucks with containers and flat racks and also has seating for 123 passengers using aircraft seats.
The vessel also comes with a fully equipped cafeteria and upon completion of its dry-docking would receive new certificates.
Photos on the page show freshly installed passenger seats and a newly redone car deck.
Workers can also be seen performing metal works on the vessel.