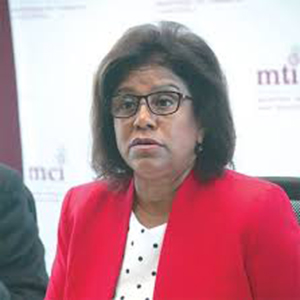 Consumers are today being reminded that they have the power in their hands.
This as Trade and Industry Minister Paula Gopee Scoon expresses concerns about the rising cost of some items.
Mrs. Gopee-Scoon did not call for a boycott yesterday but reminded members of the public about the power they have.
She said market forces must be allowed to work.
On Monday President of The Supermarkets Association Rajiv Diptee said there are several factors, which are responsible for high prices.
But Minister Gopee Scoon believes some business operators are only making excuses to keep prices way above where they should be.
Minister Gopee Scoon said freight rates are coming down and consumers should benefit.
The Minister was on The Morning Show on i95.5fm yesterday.